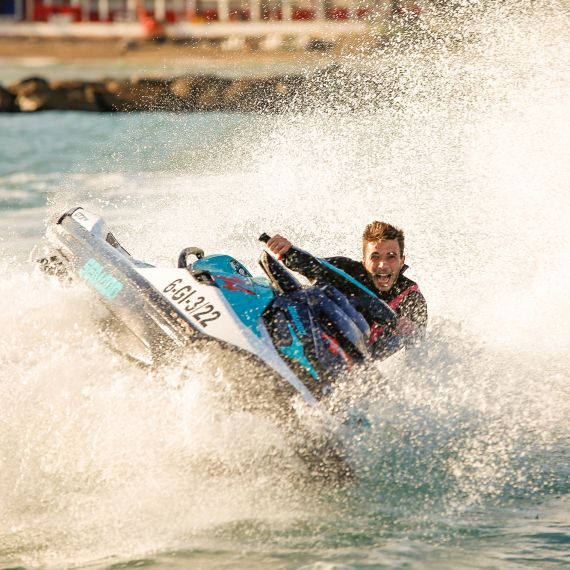 Jetski
Every year we bring you the latest model
We have the most current models in the sector to guarantee your fun at sea. Navigate without the need for a license in our circuit or tour safely under the supervision of our monitors. If you have your own degree, rent a jet ski and enjoy it as if it were yours.
I want it!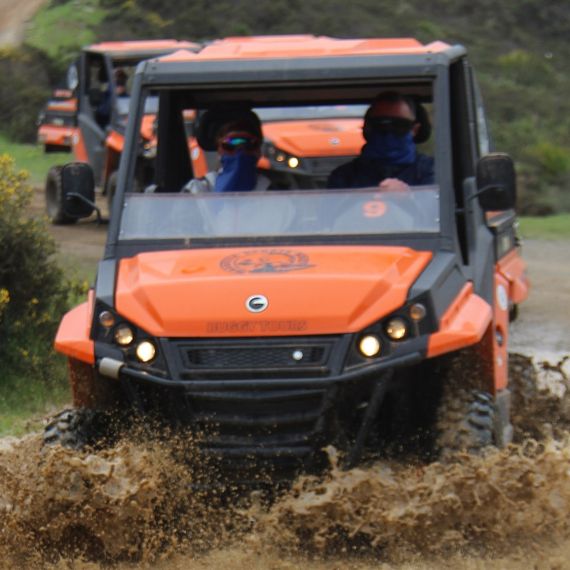 Buggies
Discover nature between the sea and the mountains
We are the only company that carries out Buggy routes in Marbella. We have extensive experience in the sector. We are at your entire disposal so that you can enjoy one of the spectacular guided routes in buggies that we offer. Enjoy the landscape, the beautiful views and the adrenaline of driving one of these vehicles through roads full of adventure, emotion and nature.
I want it!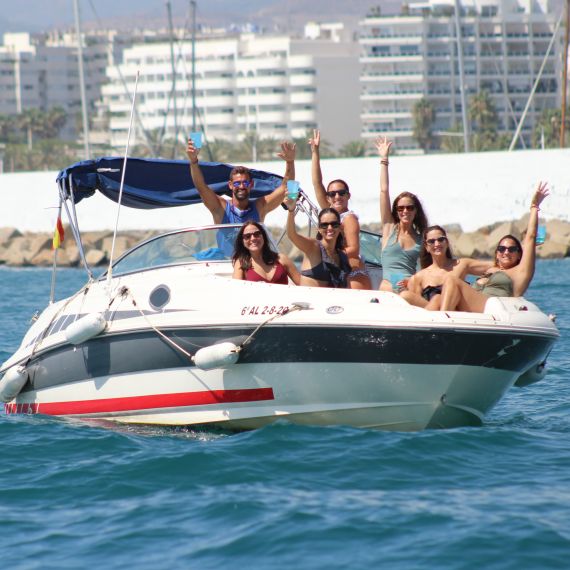 Boat rental
With and without captain
Would you like to enjoy an unforgettable day in a spectacular way in Marbella? Do you have a title, navigation license, per, or some other type of nautical title? If so, this is your place, don't you have it? Well, it will be for you too. Discover our boats for rent with and without skipper.
I want it!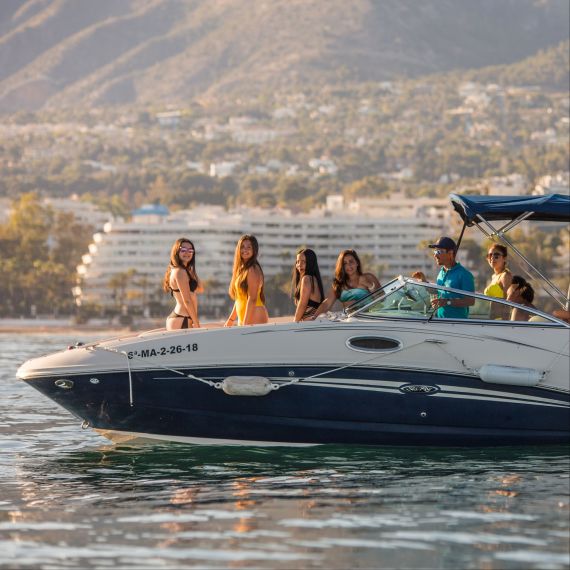 Nautical school
With the Navigation License you will be able to govern jet skis and pleasure boats up to 6 meters in length with no power limit. This license qualifies you to carry out daytime navigations as long as they are not more than 2 nautical miles away in any direction from a port, marina or place of shelter.
Ask us about the PER (recreational boat license).
I want it!
Our clients says
Wanna be some of them? Call us!
Unforgetable experience
I have been this morning with my friends on the 2-hour buggy route and it has been an incredible experience. Highlight the route with incredible scenery and views both at the stopping points and throughout the route.
It is a 100% recommended experience and that we will repeat without hesitation.
I also highlight the treatment of the guide Jesus, he makes the experience even better, he is a great person and cares that you enjoy the journey
José M R
We did a 4 hour boat tour for 8. Great. Danny fantastic. We did 2 donut activities and water skiing. We will repeat for sure.
Cristina
We rented a boat with a skipper to spend some time and it was a very pleasant experience. Everything was included in the price (drinks, snack, skipper, gasoline, etc). They treated us very kindly when they informed us of everything but I want to make a special mention to Yoisel, who accompanied us during the hours of navigation. Pleasant, friendly, attentive... any word falls short!!! Without him the experience would have been totally different.
Next year we repeat WITHOUT A DOUBT
Gloria